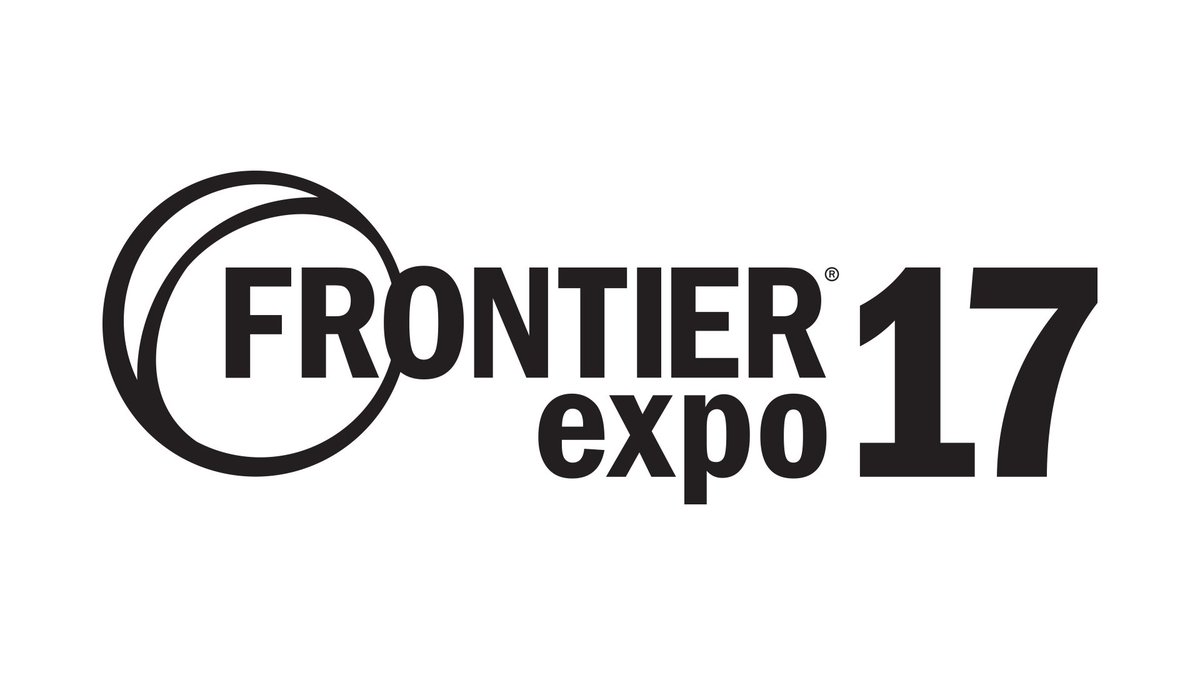 There have been lots of community events organised around Frontier's games; LaveCons, FantastiCons and EliteMeets to name the most obvious. Frontier had their original launch party too, but this was the first event they'd organised specifically to celebrate and promote themselves. Frontier Expo 2017 was held at 'Here East' in the Olympic Park at Stratford, London.
Frontier have come a long way in a relatively short time, with new offices, new franchises and their own ability to publish games. The future looks bright indeed. 🙂
Jurassic World needs no introduction and, whilst it's not really my thing, Planet Coaster is also a major source of excitement for many. It was clear though, from the cheer that went up, the the majority of folks were there for the most well known franchise – Elite Dangerous.
The Expo itself was a portfolio, a showcase of both past and present, with a collection of past titles and current ones on display, counterpointed by a variety of talks. These were provided by some notable people, with a heavy scientific bent; Professor Brendan Walker, who has the exciting title of "Thrill Engineer", Astrobiologist William Bains and famous palaeontologist John 'Jack' Horner.  There were second stage talks too. I'm sure all of these were excellent, but I can't comment specifically as I never got into any of them during the day – I'm going to watch them online. Reasons for that later. 🙂
I was lucky enough to have a VIP pass, and thanks to the wonderful Bo Marit, I was able to avoid the main queue with my two sons after having a close up look at the scale Cobra Mk3 model outside.
Within, having picked up a 'Goodie bag' it was time to say hello to friends old and new. Lots of streamers were already on duty in a special room. I managed a wave at the ones I knew. 🙂 We all crammed in to see the day kicked off by Ed Lewis and David Braben before a huge 4k screen (backlit too, not projected!).
After that, effectively until 5pm, I was talking to folks and signing books. Premonition was on sale on the Frontier store itself, but many folks had brought my other books with them too. It was a great pleasure to do so.
I've no idea how many I did sign – I quickly lost count, but it was great to put names to faces, or CMDR names in some cases. I was quite overwhelmed by the response at the Expo to both the books and the storytelling involved. There was huge warmth and affection for it all, which was so gratifying to hear. It was fascinating and humbling to hear how excited individuals and factions were at appearing in the story, even if very briefly. It seems I also got most of the details right too – something I was very much aware of, the ED playerbase is extremely complex nowadays.
It was also encouraging to hear so many folks asking for another ED book. Two is not enough it seems. I'll keep taking notes and see where we are after I've got a bit of my current workload out of the way. 😉
As always it was wonderful to catch up with folks. These meetings serve such an important social function, far behind just the subject matter. The communities built around the game are huge sources of support and friendship. All the old stalwarts such as Lave Radio, Hutton Truckers and so on where there, along with relative newcomers such as the EDRPG crew.
I'd arranged to spend an hour with the Children of Raxxla faction. I think 10 or so were present in total, many from overseas. It was wonderful to meet them in person after all our trials and tribulations in game. In addition, the actors who had played characters on the Zurara and acted out Salomé and Patreus' altercation at FantastiCon were able to join us for a photo opportunity. Thanks Amelia and Jay!
Whilst our 'little' event back in April had its pros and cons, it was great to hear player perspectives, and I even got a little insight from Frontier themselves on how it had gone done. That everyone is still talking about it six months down the road tells you enough about its significance to the playerbase.
Despite all the time I didn't manage to meet everyone I hoped too, but all too soon it was closing on 5pm and everyone was headed in to the 'big reveals'.
It's all covered across the forum and reddit in much more detail than here. Certainly from my perspective Jurassic World Evolution looks very exciting and my youngest son Josh (who's the Planet Coaster fan in our family) was excited by new features there. As for Elite Dangerous?
I was gratified to see a cure coming for the 'Beige Plague'! That and promised enhancements to exploration were the main things I took away as exciting for me. The Thargoid story line will be fun to watch unfold. New ships are fun too, particularly one of the old classics – the Krait. The text to speech mechanism in GalNet looks good too (wish I'd been able to use it!). I hope that will mean a narrative resurgence of GalNet itself and that Frontier have some folks in mind to write some good content there – it will need a lot to be compelling.
The future roadmap for the next year seems to be a consolidation rather than a huge step forward, but that's by no means a bad thing. Many of the things being addressed have been outstanding issues for quite some time.
All too soon though, it was time to leave. With my two sons (neither 18 yet) alongside I couldn't stay to the afterparty, so we said our farewells and headed home. I hope this becomes a regular fixture for Frontier – though based on the success of this one they may have to expand on their venue. It was pretty packed throughout!
Overall a great event, and huge thanks to all involved in organizing it – particularly to all those Frontier staff looking after stands throughout – a tough job with long hours. Right on. 🙂