Yesterday I reached a major milestone in the production of my latest book, The Lords of Midnight. The first draft is complete!
Those of you who have followed this blog for quite some time will know that this is an important step, it means there is a 'story' end-to-end based on the original plot and direction and that the greater bulk of the writing itself is done.
Yet, in some ways, it's just the start!
From here the story has to be tweaked and fettled. I do edit quite a lot as I go on, so this draft isn't as rough as many fellow authors' would be, it's probably more akin to what most writers would consider a 'second draft', but it still needs a lot of work.
From a pure editing perspective there will be typos, grammar issues, clunky sentences, insufficient character differentiation, repeating words and phrases, too much or too little description, continuity errors and bad POV changes and scene transitions. This is quite tedious to fix, but I'm fortunate to have an excellent editor with her red pen poised to wreak bloody havoc over my manuscript…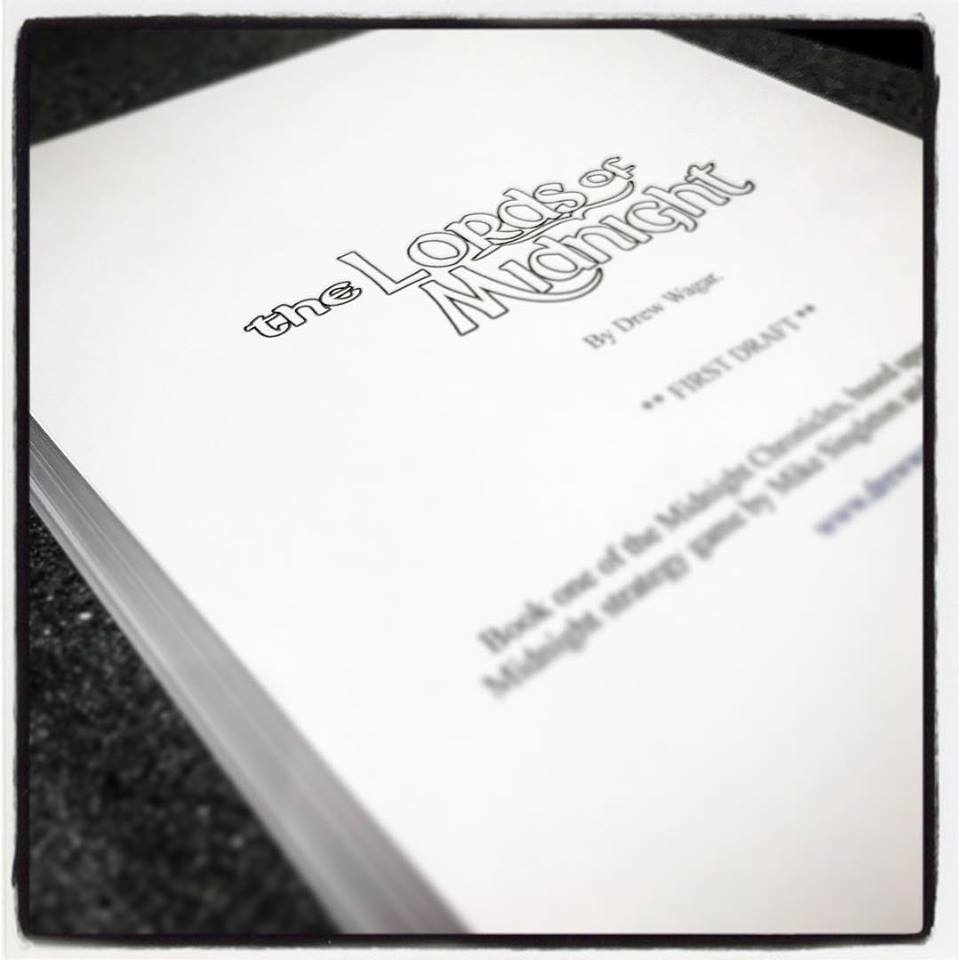 However, before that, the story needs to have its lore, characters, situations and overall feel checked by the LoreMaster himself; in the case of the Lords of Midnight this is the inestimable Chris Wild who is both the expert and the ultimate decision maker on the lore as it relates to Mike Singleton's world. As of yesterday evening a draft is with Chris for review and comment.
Thus there is an awful lot of work still to do, we may have won a skirmish, but the battle continues!
However, having skim read what we have already, I'm confident we have a good foundation to build upon. For me, after the event, it's fascinating to see the differences between the first draft and the final edit. There are massive changes in some places, minor nips and tucks in others.
It's all aimed at ensuring the book, and the story it tells, is of the highest possible quality. This book was original promised back in 1984 by Beyond, the company that published the original game – they failed in that particular quest. 33 years later we're on track to close that circle – but we want to ensure that we do the best job we can, making something that Mike himself would be proud of and that lays a solid foundation for future books if this one is successful.
For now then, a brief hiatus as the year draws to an end. The Solstice is here, but before long glad hearts and minds will turn to longer days and the promise of spring. A new dawn for Midnight cometh!